English Classes for Seniors
General Objective:
This program was launched for the first time in October 2019. 
The VCAC English classes for seniors are designed to provide Spanish-speaking seniors the vocabulary, listening, speaking and writing skills they need to be able to overcome the language barrier that English represents for newcomers, and help them to integrate to the Canadian Society. Once our senior 55+ people learn the basic English vocabulary and grammar, they will feel confident to socialize with the English-speaking community. They will also learn the way Canadians speak English, improve their confidence in speaking, and make new friends.
Thus, the VCAC is executing one of its mandates, that is support its members in adapting and integrating to the Canadian Culture. 
Elegibility
The ESL course is designed for people in Canada that does not qualify for English Courses provided by the Government of Canada. These courses will give enough knowledge to the participants who are looking to improve their English skills.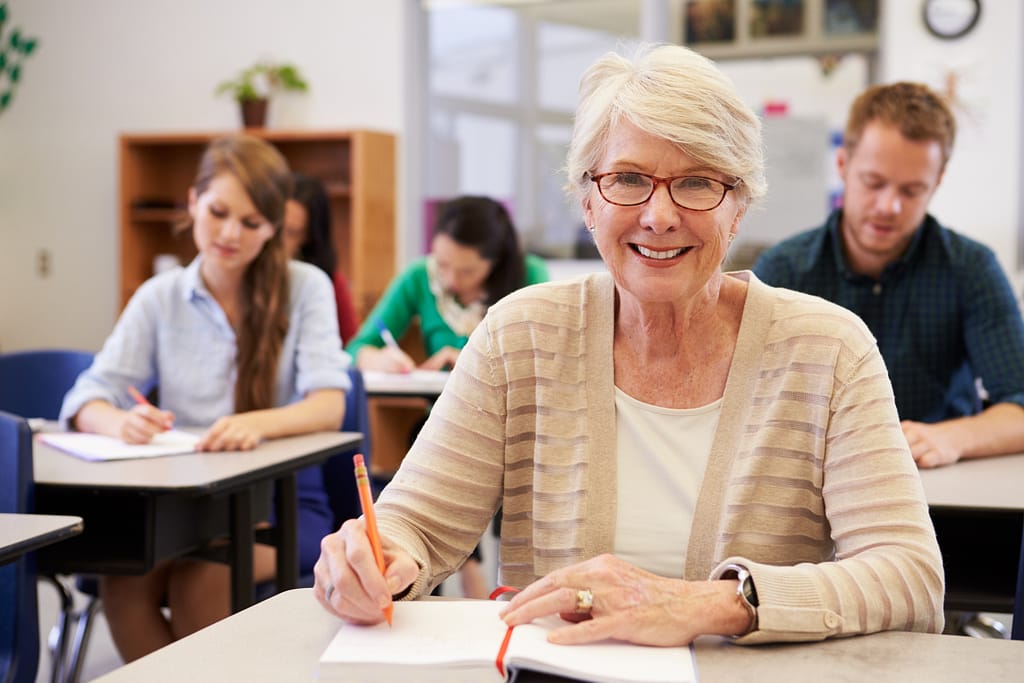 Spanish Classes for Adults
Traveling to a Spanish-speaking country can be a little bit scary if you don't know the local language.
If you're a complete beginner and want to get the most out of your trip to a Central or South American country. This course is for you.
You will learn the basic vocabulary and key phrases to survive everyday situations.  For instance, ordering food, reserving a hotel, asking for directions, and others.
Mastering the essentials will not only help you interact more successfully but also make your trip more enjoyable!
English Classes for Adults
Elegibility
The ESL course is designed for refugee claimants in Canada. That does not qualify for English Courses provided by the Government of Canada. These courses will give enough knowledge to the participants who are looking to improve their English skills.
Specific Objectives:
These Courses will permit the students to learn English in the real world. The students will learn by listening, speaking, reading, and writing. After completing these three levels, the students will be able to work and communicate effectively and express themselves in English. In addition, they will:
Understand relatively simple texts on a variety of topics.
Speak, read, and write using the basic grammatical structures.
Introduce themselves and someone else.
Describe objects
Learn about the regular and irregular verbs
Write sentences in present, past, and future
Conjugate the most useful/common verbs in the present
Advance of Education Scholarship program​
The VCAC scholarship program encourages excellence among the community members and young generations. The scholarships will be awarded based on academic performance and using a systematic approach, looking for a comprehensive citizen to represent the community in educational institutions. In addition, participants must have proven performance in other areas such as arts, sports, volunteering work, etc.

Funds
The VCAC is actively looking for alliances to sponsor this program.
Parents and
Grandparents
Club
The Venezuelan Canadian Association of Calgary launched a fantastic initiative which consisted in the foundation of The Parents and Grandparents Club to gather the senior members of the community to share experiences that allow them not to feel the loneliness or helplessness that could affect the spirit at any given time.
Objective
The VCAC is helping the Latin senior community through the Parents and Grandparents Club who face disadvantages with social isolation and support them to become established in Canada due to their lack of English skills.
Over time, this project has been gradually growing and evolving, with more and more senior members, including people from Venezuela and other Spanish nationalities.
The requirements to join the Club are the following:
Being a Senior person
Any Citizenship (Speak Spanish)
Send an email to info@vcac.info to obtain the information to join the group.
Since December 1999, Pasos de Venezuela has been teaching Venezuelan folklore to the community through musical expressions and dances. Our classes are a safe space where any generation and nationality are welcome to participate, learn, perform and enjoy Venezuelan rhythms with colorful costumes and traditional dances from each region.
The group consists of dedicated professional choreographers willing to share their insights and expertise with the participants, helping them widen their knowledge and broaden their scope in dancing. They take pride in focusing on execution and a high standard of technique in all dance disciplines they teach.
As part of Pasos de Venezuela, you will train in body awareness, step execution, and expressing emotions, all while enjoying yourself through music and movement.
Objectives
Pasos de Venezuela has the purpose of teaching the Typical Venezuelan dances to participate in the most important festivals in Calgary like Lilac Festival, Expolatino, FiestaVal, GlobalFest, Heritage Day, and in some community events, to educate the community with the Venezuelan dances and music.
Highlights
21 years of experience High-quality teaching Offers plenty of training and performance opportunities Warm and approachable Choreographers
The Venezuelan Canadian Association of Calgary, in partnership with Cantares Venezuelan Cultural Foundation, has hosted, since 2013, the Venezuelan Culture Days (VCD). The event consists of letting know the Calgarian Community the Venezuelan culture's multiple expressions through folklore, dance, music, film, theater, food, and craft.
The VCD consists of four sub-events which are described below:
Gala Concert: A musician group always performs it from Venezuela to delight the attendees with a magnificent repertoire of Venezuelan music, excellent artists, and excellent quality of interpretation. The idea is to achieve this Gala Concert with artists that are not only recognized in Venezuela but also internationally recognized or have obtained awarded such as American Music Awards, Grammy Awards, or the Billboard Music Award. The intention is that the attendees learn about the typical Venezuelan folklore, the different instruments required to create Venezuelan music and learn about the various melodies that characterize Venezuelan Folklore.
Movie Night: Over the last two decades, the Venezuelan film industry has been experiencing an awakening, and today the popularity of the country's striking feature films continues to rise. The movies filmed in Venezuela are characterized for representing its history, the spectacular tourism places that describe Venezuela and Latino America, the culturally rich, and Venezuela's actual situation.
The films played in the Venezuelan Culture Days are characterized for the exposition of the Venezuelan history, the tourism places and the rich cultural heritage at the heart of Latin America, and the social divisions and regional issues that continue to reign supreme in modern Venezuela.
Spanish Theater:
Historically, the theater has been recognized as an educational medium because theater has been used to educate, inform, inspire, and entertain. During the Venezuelan Culture Days event, the themes performed on stage aim to show, inform, and educate attendees about a specific topic from Venezuela or Latin America. Local artists perform this event to promote and show different topics of Spanish diversity and the Latin American culture with the highest excellence performances in producing theater.
Taste of Venezuela:
Food and Cultural Fair: a tour around Venezuela through its flavors, crafts, music, and folklore dance to showcase the vibrant culture of Venezuela. In this festival of flavors, all the family will have a unique opportunity to learn by tasting the typical Venezuelan food and watching the high-quality performances of the different musician groups invited to entertain the community.
Venezuelan artists are always present to exhibit their fabulous high-quality arts & crafts.
Duration:
The connection between mentors and mentees will be three months with minimum contact of 1-2 per week. The relationship can continue after the first three months and be reactivated if both parties agree to do it.
The match will be made base on a survey fill up by all the participants, trying to connect similar profiles (not always possible).
Purpose
Supporting professional newcomers, professional young, and the community in general through our Professional Mentorship Program by teaching employment-related skills, workshop, and personal tutorial for them to learn the techniques required to find a job in their area of expertise
People will receive Personalized Career Guidance and Support. This program matches newcomers/professionals young with local experts who share similar professional backgrounds.
Skilled newcomers are launched into the job search process by providing them with information about:
The requirements, needs, and expectations of employers.

Creating professional networks.

Learning about the Canadian Resume Stile.

Understanding the Canadian culture.

Adapting to the Canadian workplace.

Learning about the hidden job market 

Providing recommendation about learning activities and informative seminars supported by such as Job searching, resumes, Taxes, entrepreneurship, and much more
The Venezuelan Cultural Festival
Picnic con los Panas: The Venezuelan Cultural Festival, also referred to as "Picnic with Friends," is a yearly event whose primary goal is to highlight Venezuelan culture, folklore, and gastronomy. 
The community is encouraged to take part in it, and they could enjoy a day of learning about Venezuelan culture and enjoy of its delicius food for instance, "Arepas", "cachapas", "tequenos", "empanadas", "pastelitos, filled with beef,chicken, and cheese", "bienmesabe cake", "tres leches cake", "quesillos" (flan), and natural juices like "Papelon con Limon", Pasion Fruits, and "Chicha" are just a few of the Venezuelan dishes that are available during this event but are difficult to get in Calgary. 
This event provides the community with several advantages. There will be entertainment for kids, adults, and elders at this free family event, as well as information on other local cultures, food, and music. This gathering is open to the entire Calgarian community

Up to ten hours of live entertainment are provided by Picnic with los Panas, and it consists of Venezuelan folklore dances as well as local artists performing live on stage. The live shows are of an exceptionally high grade. A five-piece assembly band playing fandango-like music named Joropo Music opens the live performance.
The harp, the cuatro, the drums, and the maracas are necessary musical instruments. It was performed by Alma Llanera, a group renowned for its stellar performances. The Gaitas Group assembled the other group, which consists of thirteen musicians. "Stampede Gaitera" is a group that plays the traditional "Gaita Zuliana," a dance and song form from Maracaibo, Zulia State, in Venezuela. Gaita's concert featured the El Cuatro, La Charrasca, El Furro, and La Tambora among other instruments. Songs can have romantic or political topics. In Zulia State, Venezuela, the gaitas are normal throughout the year, although they are common all over the country around Christmas. Mango Sound, Adagio, Hybrid2 Rock Band, and Aguaquina are the other four groups singing at this event, and they sing other types of traditional Venezuelan music like salsa, merengue, pop music, and rock. We also invite a minimum of three other Hispanic communities to perform traditional dance or music.